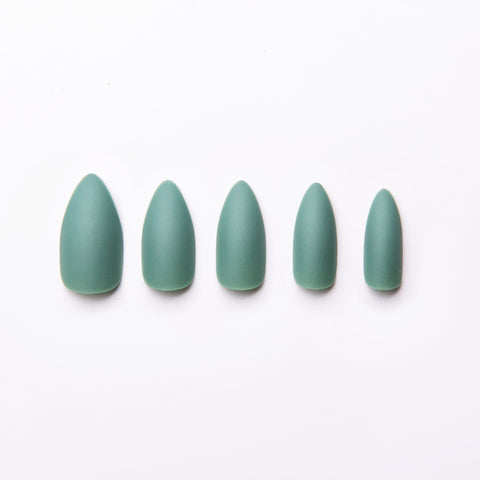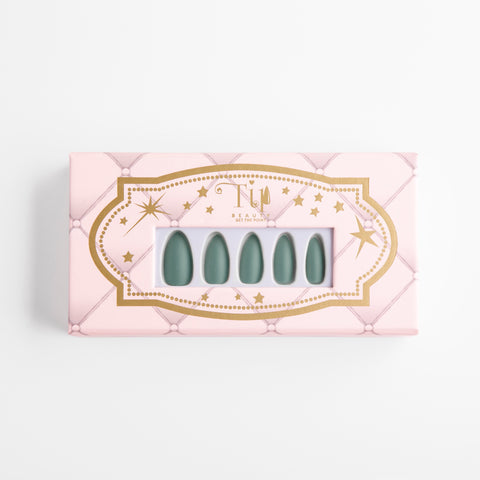 Tip Beauty
GI JANE
Show more
INFO
Bring out your inner warrior with GI Jane army green.
Takes 5 minutes to apply. Lasts over one week.  Mix and Match to create your own designs!
DETAILS
• Includes: 24 Faux Nails + Specialized Non Toxic Nail Glue.
• Fast: No more drying time, smears or smudges.
• Pro: Salon quality nails in minutes at home.
• Adjust: Can be cut and filed in to a French Tip or various other styles.
APPLICATION
STEP 1: Always apply on clean dry nails.
STEP 2: Buff the nail bed with a nail file.
STEP 3: Select the correct size nails for each nail bed.
STEP 4: Apply thin layer of glue to the nails.
STEP 5: Starting at cuticle, press on & hold for 5 seconds.
STEP 6: File and shape your new nails if needed.
STEP 7: For longer lasting wear, we recommend a layer of clear top coat.
Customer Reviews
09/23/2020
Brianna

United States
Seriously Amazing!!
Oh my gosh... these were so easy to apply! I'm obsessed with this color, and they stay on so well! I'm so pleased with the nails and mind you, I usually don't wear lots of acrylics! These are comfortable and manageable! Amazing overall!